2016-2017
SCHOOL COUNCIL and ECO COMMITTEE ACTIVITIES
Classroom Book Corner or Bay Competition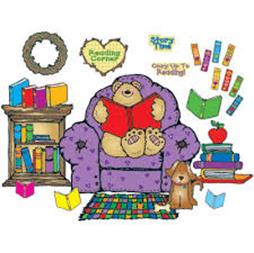 THE SCHOOL COUNCIL held an informative meeting last Friday (12 May 2017) to plan the classroom book corner or bay competition.
They want each class to work in a team to design and create a reading area that is inviting and vibrant.
Good luck everybody. They can't wait to see the transformations made around the school.
Judgement Qualities - Scores
Is it…..
cosy, comfortable and interactive?
child friendly?
tidy ?
colourful?
displayed in a fun interesting way?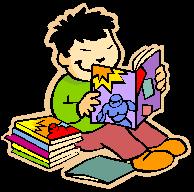 Do the books stand out?
Are there soft cuddly toys to hug as you read?
What have you done to make it exciting for everybody to want to read?
Judging will take place on THURSDAY 8th JUNE
---
MINDFULNESS THOUGHT
Earth and sky, woods and fields, lakes and rivers, the mountain and the sea, are excellent schoolmasters, and teach some of us more than we can ever learn from books. ~John Lubbock
On Wednesday 8th February a group of fantastic helpers from the committees planted a range of bulbs in pots. This will be displayed around our Temple for everybody to enjoy.
The children had fun as well as learning about how to plant bulbs accurately. Well done children for demonstrating respect towards living things and working splendidly in teams.
Please click here to see photos of the planting of bulbs by the school coincil and eco committee.
---
2015-2016
To be an eco-community, I will take care of our school grounds. I am going to ask the office if we can have visible bins, one can be for recycling and another can be for general waste. There can be monitors for the bins, all the litter that has been found should then put it in the bin
By Vaanya Y2B
I will make the school better by making the learning better.
I will also make sure that everyone has fun at school and no one falls down in the playground.
I will also make sure that all the rubbish that is found on the floor is recycled and goes in the bin, especially if it is found on the playground because then people can trip over and hurt themselves.
By Aarav Y2B
My name is Jaina, and I am in year 5. I am looking forward to listening to all your ideas and seeing what I can do to help. I would also like to make your environment eco-friendly by saving electricity and water.
I enjoy reading and literacy, I also like listening to music. One of my favourite hobbies is gardening and would like the school to do more of that during the summer.
By Jaina Y5
My name is Pranay Jagani, and I am in year 5. I enjoy helping others when they need it and making new friends. The other thing I like doing is including everybody in the game you're playing at play time.
I want to be a school councillor so I can get the resources needed for my fellow students for a better school experience. The other reason I want to be a school councillor is because I can make the school a better place.
By Pranay Y5
I want to be a school councillor because I like being empathetic. So basically I like to think that I am that person. Another reason is that I like to help people in any way they like. So if somebody gets hurt or they need help in any other situation, I could be there for them.
The main reason I want to be a school councillor is because I am super responsible. I also want to be a school councillor because I have never had the chance to stand in front of people and talk.
By Vrishni Y4
I will make the school an eco-friendly place by: keeping the school clean and have no disagreements in the playground. As an eco-committee member, I will always have children being treated equally. I will listen to everyone and keep their thoughts in my mind so the school (children) will be happy. I will also try getting more bins for the astro-turf so when you are there the next day the astro-turf won't be dirty or littered.
By Krrish Y4
I'm Mahi, and am 5 years old. I like dancing, colouring and I like watching Sita Ke Raam on Star Plus.
I want to be in the school council because I like helping my friends, especially when they are in trouble. I also like helping the teachers in the classroom, and I am a very good listener.
By Mahi Shah Y1V
I am Darsh and I am 6 years old. I enjoy doing art, listening to Indian music and playing with Lego.
I am going to be a student councillor because I enjoy helping, leading and guiding everybody.
I like teaching everybody good manners such as being kind and honest.
I am a good listener, enthusiastic and hard working. We should recycle all plastics and not waste any food.
By Darsh
I Rhys, your School councillor will make a big difference to the whole school, and have many ideas up my sleeve. Here are some ideas, I would like us to grow our own plants and vegetables. I want the school to become greener and more eco-friendly, by saving electricity when we can. I want signs around the whole school to remind everyone what they need to be doing to save our environment.
I believe a healthier environment will make us better individuals who appreciate our school and local area.
I am a kind and enthusiastic, hardworking and energetic. I am a very good listener and I am willing to discuss your thoughts on how we can improve our school. As Nelson Mandela once said: 'I learned that courage was not the absence of fear, but the triumph over it.
The brave man is not he who does feel afraid, but he who conquers that fear.
It always seem impossible until it's done.
Education is the most powerful weapon which you can use to change the world.
By Rhys Y4