The school experiences long delays when sending text messages via ParentMail to parents during busy periods. Therefore to check the status of the school, please check the school's website or 'Open Check' service by 6:45am daily.
To check the status of the school through Open Check please download the ParentComms Mobile app or dial the number below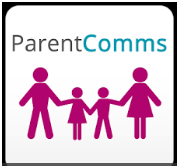 The ParentComms: Mobile app is designed to help parents stay connected with their children's schools. It allows parents to automatically receive status notifications from all their children's schools via OpenCheck. This is particularly useful during times of severe weather conditions. It will eliminate the need to search for information on websites which may be overloaded with traffic or may not have been updated in time. The app is free to download and is available for iPhone, Android and Windows devices.
Alternatively you may dial 020 8408 7508 and enter the school's 7 digit Department for Education (DFE) Code. School DFE Code: 310 3513

Please DO NOT ring the school's main number or Care taker's mobile number to check the status of the school.

School will be open every day unless stated on the school's website and Open Check by 6:45 am.